Painting is one of the best home improvement strategies that you need to practice. There is always the right and easy way you can do to the painting job in your home without making mistakes. Regardless of whether you are a beginner or professional painter, this article will help you on how to get your house painted with perfection.
You need to be careful with the painting job as you try to freshen both the interior and exterior walls. Remember that any homeowner can do the painting job. All you need is a little practice, patience, and the best tips.
The following are some of the best tips for painting your home:
Do a Thorough Visual Inspection and Preparation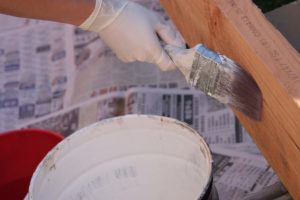 Before you begin the painting job, it is important to do a visual inspection and prepare the surface of the wall that you intend to paint. You need to ensure that every crack, dents, patches, and holes in the walls are filled by scraping properly.
Eliminating all the surface imperfections is the most important part of your painting because you will not want your wall to show signs of cracked surfaces and lap marks after painting. Similarly, you will not want to waste your money and time doing a job that is not appealing.
Surfaces that are not scraped perfectly usually pull out the old paint after you are done with your painting. Therefore, it is important to wash all greasy spots and clean every part to ensure a perfect painting at the end of your project.
Paint on a Dry Weather
The painting project is perfect when handled on dry weather. Unless it is an urgent project, it is wise to paint your home when there is no humidity or rain at all so that the walls can dry. You will also avoid the dripping of the paint, which will turn into a waste of money and time.
If you have to do the painting job on a humid period, ensure that you are careful to take advantage of the slow drying paint to correct any possible errors that will appear after painting. In order to perfect your painting job, you need to ensure that one section is complete before moving to the next coat. With dry weather, you will finish your painting job in a short period, as the paint will dry fast.
Buy Quality Equipment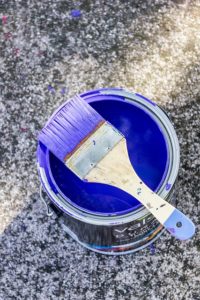 Most homeowners would want to spend every penny on quality equipment for painting to perfect the home improvement exercise. Ensure that you choose the best rollers and brushes so that you can give excellent coverage on your walls. You will not want to spend more time with the re-application of the paint when you can do the task once with quality items.
Ensure that you have the necessary equipment that will help you to paint the high ends of your interior and exterior walls without leaving out any blurs and drips. Similarly, you need to choose a quality paint that will do a perfect job on the walls without creating unnecessary stains or marks after drying.